JDC-K Conductor bar (200A-500A)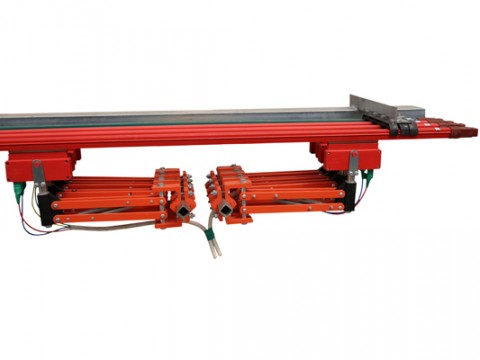 JDC-K Conductor bar (200A-500A)
Introduction
- It consists of Insulated trolley bar/4m/pc, End Cap, Hanger Clamp, Joint Cover, Joint keeper, Expansion section, Power collector, Hanger or, Power Feeder, etc. with Insulated 200A-1450A
- We can supply the bus bar system (conductor bar) from 60A to 3000A, in form of plastic, aluminum and copper material.
- Conductor bar systems are used for the electrification of mobile equipment. Conductor bar is a safe, economical and low maintenance way to solve mobile electrification requirement.
- Conductor bar is used for gantry cranes, overhead cranes, hoists, trolleys, conveyors, port cranes and people movers, etc.
-Ambient temperature:Conductor bar PVC: -15℃—55℃;PPO -127℃—121℃;PC: -60℃—120℃;
-Copper conductor bar,Aluminum/stainless steel conductor bar,Rigid conductor bar can use in outdoor and outdoor .Degree of protection:IP23
Mechanical and electrical
performance

Conductor bar specification

Model specification

200A

315A

400A

500A

Conductor raw material

Aluminum

Aluminum

Aluminum

Aluminum

Conductor materials grades

6063A

6063A

6063A

6063A

Conductor cross-sectional area

107

130

170

230

Standard length

4.5

4.5

4.5

4.5

Conductor lines distance

54

54

54

54

CTE

0.0000235

0.0000235

0.0000235

0.0000235

Conductor lines insulator materials

PVC

PVC

PVC

PVC

Hanging bracket raw material

Reinforced nylon

Reinforced nylon

Reinforced nylon

Reinforced nylon

Applicable to temperature range

-35~+85

-35~+85

-35~+85

-35~+85
Accessory:
1、Current collector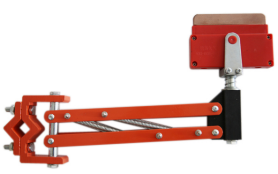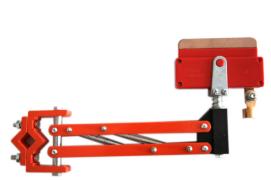 2、Hanger clamp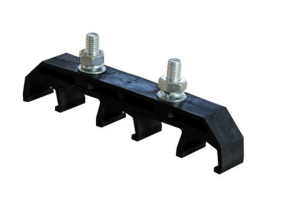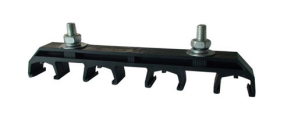 3、Fixation clamp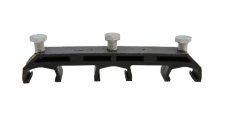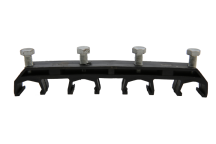 4、Angle steel bracket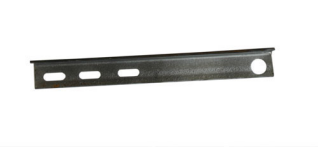 5、Junction plate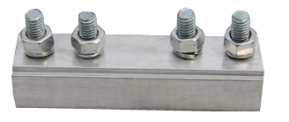 6、Power input section

7、Expansion parts

8、End cap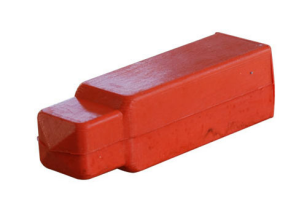 9、Protective box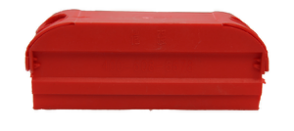 10、Led light